7th Dan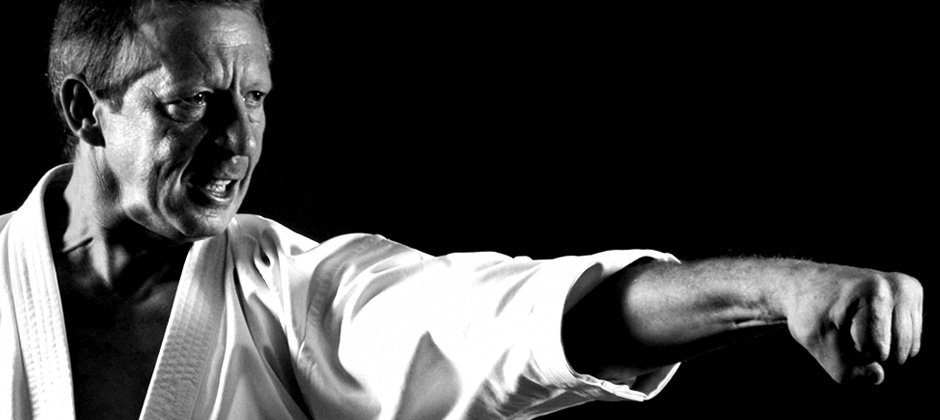 The founder and chairman of the Academy of Shotokan Karate is Sensei Dave Hazard 7th Dan with over 50 years experience in the Martial Arts.
After a brief study of Judo, Dave attended his first Karate class at the famous Blackfriars Dojo in London in August 1969. This is where he had his first class with Sensei Keinosuke Enoeda the dynamic world famous teacher who became his instructor, mentor and close personal friend until his untimely death in 2003.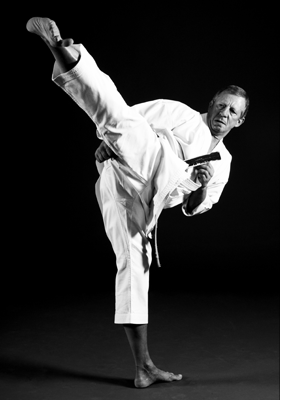 Awarded his 1st Dan in 1972 he went on to compete at national and international level as a member of the Great Britain team in both Shotokan and the all style squad. In 1977 he travelled to Japan to widen his Karate education and was afforded the rare privilege of an invitation into the renowned JKA instructor class. Most of these classes were conducted by Master Masatoshi Nakayama and were invaluable to his future understanding and progress.
Returning from Japan and continuing his regular training with Enoeda Sensei he spent the next six years teaching in the UK, Europe and North America. In 1984 he became the technical director to the Shotokan of England Karate Union (SEKU) and ran the highly successful Brighton Karate club for 19 years.
In 1993 along with Sensei Aidan Trimble saw the publication of "Fundamental Karate" followed by a set of instructional DVD's "Applied Karate". In 2000 he was invited by the National Coach, Sensei Ticky Donovan OBE to become the Kata Coach for the England team a post he held until 2006. The Academy of Shotokan Karate was founded in 2003 with the principles of creating an environment that would allow its members to evolve and exceed the ability of its senior instructors.
Sensei Dave Hazard 7th Dan can be contacted via
[email protected]
.