4th Dan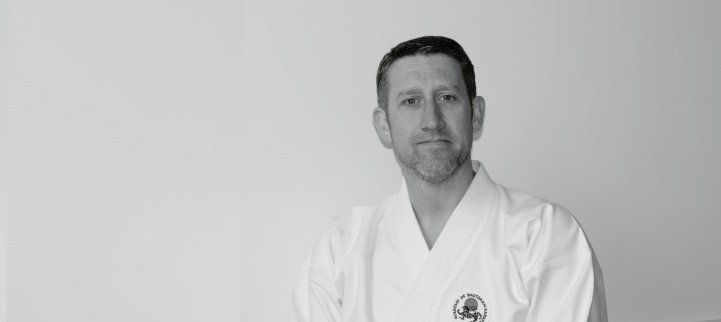 Mark has been training in Shotokan Karate for over 30 years, starting in 1992 with Thames Karate.
In 2007 Mark attended a course where Sensei Hazard was teaching, and Mark experienced Karate on another level. Sensei Hazard's knowledge, experience and passion for Shotokan was so inspiring that it drove Mark to attend many more of his courses around the country; Mark joined the ASK in 2008. Mark takes great pride in his training and his affiliation to the Academy.
Mark retired from competing in 2015 but prior to that he attended numerous competitions and courses, travelling to Germany in 2011 to compete in the World Karate Championships being held there.
In 2019 Mark attained his 4th Dan with Sensei Hazard and most recently has had the privilege and honour of opening his own Dojo in Greenwich. He puts every effort into his studies both in and outside of the Dojo to enable him to give the most to his students.
Mark can be contacted via
[email protected]
or
#
.